Candidates for ASUWT 2012-2013
Published: Tuesday, April 17, 2012
Updated: Tuesday, April 17, 2012 15:04
ASUWT
Candidates for President
Joseph Franco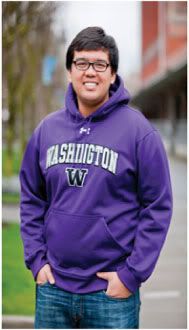 Why have you decided to run for office?
I am running for office to serve our students and protect their interests through representing their voice and enacting reforms on their behalf. I believe that my experiences so far in Student Affairs and Student Involvement through various Registered Student Organizations and the Asian-Pacific Islander Student Union on campus has prepared me to understand student concerns and empower me to make a difference in our student government.
What experiences and qualifications do you have?
As Student Leader of the Year in 2010-2011, I've served on various ASUWT committees during my three years at UW Tacoma, including Legislative Affairs and Initiatives and Concerns. This year I am on the Diversity Task Force, a Peer Adviser to freshmen, and the Student Transportation Coordinator, I was the President of the Asian-Pacific Islander Student Union last year and this year I am their Student Advisor. I have also been involved with Unity to collaborate with Registered Student Organizations.
What I really want students to know about me is.....
I care about the students' voice. I am passionate about improving the student experience at UW Tacoma. I believe in going out to the students and seeking their perspectives and concerns; I'm not going to wait for them to come to me. I want to represent their opinion on the issues that matter to them, and I am going to collaborate heavily with others on campus to create new solutions. I am committed to attending student events and supporting our Registered Student Organizations.
Describe how you plan to balance your duties with ASUWT with your current academic load, social life, family life, etc.
In order to balance my time, I will make reasonable assessments of my workload and only accept new commitments if they do not compromise my ability to serve the students to my fullest capacity. I plan to make the student choice one of my top priorities and I will structure my academic load, my social life and my family life to allow me to fulfill my duties as ASUWT president.
Jonathan Girmatzion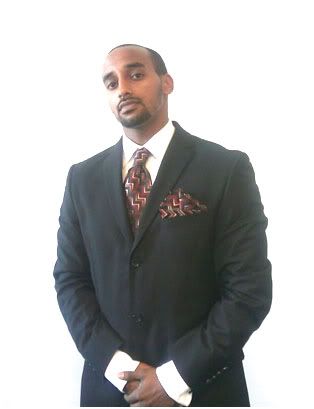 Why have you decided to run for office?
I have decided to run for office in order to become a better resource and ally for students, to be more involved and informed as to the campus and higher education happenings to voice the student's position more thoroughly, also to build on my leadership skills.
What experiences and qualifications do you have?
I previously held the position of Legislative Affairs Officer/Committee Chair where I chaired the Constitution and Bylaws Committee, Community Outreach Guide for the Student Club Center, and the Services and Activities/Universal Technology Fee Board Club Center Representative in which we completed budget allocations for 23 departments at nearly $790,000 to support student's needs.
I've presided over the Black Student Union (BSU) where we created a connection with BSUs state wide, became the first BSU associated with Nationals in the state and Co-led a team in rebuilding a local community center's playground. I created and presided over Students For Sustainability (SFS) where we worked on informing students with energy efficient networks and informational sessions. I left both groups with capable predecessors.